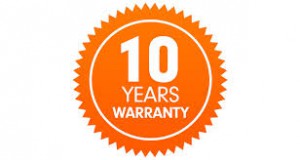 Sick of losing pool cover sales to that faceless stranger who continues to undercut you on ebay? You can't beat them on price, but you can beat them on service. Talk to your customer, and help them choose the right product for their needs.
Offer an installation service too – not only do you make a few extra dollars , but by ensuring the cover is installed correctly, you extend their warranty. That's right – we will extend the warranty on all 500 micron Oasis covers to a whopping TEN years (pro-rata), when profesionally installed.
The extended warranty is only on professionally installed covers, to give you an edge over web sales. All you need to do is arrange for a professional installation of the solar cover, and make sure your customer quotes the name of the installer when registering their warranty with us – we automatically upgrade their warranty from 8 years to 10.