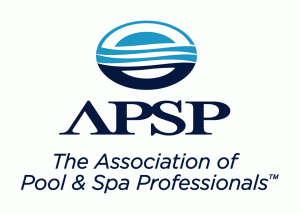 The Association of Pool and Spa Professionals (APSP) annual trade show in Las Vegas last month was focused on Swimming Pools, Spas and Backyard Living. It was obvious to me, when looking through the exhibitors' booths, that the line between the backyard and the house is not as defined as it used to be. We are now seeing outdoor kitchens as part of our BBQ areas and back doors have been replaced with folding walls in many new home designs so the outdoor entertainment area becomes part of the house. The question this raises for me is, how too will the Australian Pool & Spa industry bridge this line between the house and backyard?
Some innovators have already started…. One thing I noticed was the number of pool and spa accessories that were available, to make the time a pool owner spends in and around their pool more pleasurable. Some of these items included light shows – not just for the pool, but for other water features. Even illuminated floating lights as part of your outdoor table display, fountain or pond. There were Plasma TV units that were in waterproof housings so they could be installed adjacent to the pool without the worry of getting splashed and damaged. Designer spa covers in fabrics that would match patio awnings and outdoor furniture cushions also caught my eye. One top of the range Spa was set up like a "home theatre" with six reclined moulded seats that were covered with jets to pamper you while you listened to music through waterproof surround sound speakers that extended from the spa deck – all this while watching a large screen plasma TV that magically elevated from within the Spa at one end. How great does that sound? The challenge for our industry is to ensure that all these accessories are functional, so they become more widely used and therefore more affordable.
I will admit upfront that I am not a great fan of automated pool covers, due to the fact that the most successful of these covers need to be incorporated into the pool design before the pool is built. I find that new pool owners often don't plan that far ahead and therefore many of these automated covers are not an option once the pool is built, without major construction work on the pool surround. However, I did see one cover at the show which I thought was fantastic. It was a load-bearing aluminium cover in sections sized between 1200mm and 2400 mm wide. It looked like timber decking and it automatically rolled off the pool using a remote control and stacked the panels below or above the ground. The example shown had a pool with a false wall at one end and the cover magically slid underneath the wall while the pool was in use. When the pool was covered, you had a great deck area that could be used for all types of activities. How fantastic is that?