It's one of the things you hope never happens to you. Maybe you were there and heard a loud bang – or perhaps, you didn't know it happened until you looked at your pool and noticed a glass fence panel missing.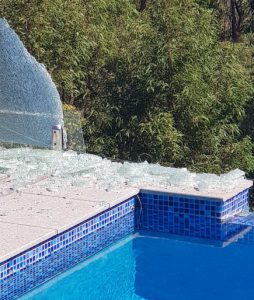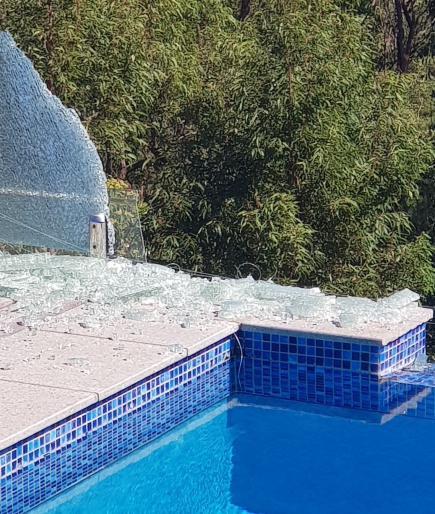 While it's not common, it's certainly not unusual for glass pool fences to suddenly shatter without warning. (Normally into a thousand pieces – all over the pool deck and sometimes inside your swimming pool!)
It happened to me just last week and this was the second pool fence panel to shatter in three years! On both occasions, we have been fortunate that no one was near the pool at the time, so all we've had to deal with was replacing panels and cleaning up the broken glass.
The first time, it just made a mess over my timber deck, but this time, a lot of glass fell into the pool. My pool has an Aqualux vinyl interior as they are so nice to the touch, and I must admit, I was a little worried falling glass may have cut through the surface.
I Googled "how to clean glass from your pool" and there were a few articles, but not many relating to an "exploding fence panel" so I thought I would share my experience to help others.
My immediate thought was to vacuum the broken pieces using the pool vac. I placed two skimmer socks inside the skimmer basket to trap any glass fragments and stop them flowing through to the filter. Then I connected the vacuum and proceeded to slowly move across the glass pieces.
This was my first mistake as although the fence shattered into small 10mmx10mm size pieces, many of them were clumped together and too big to fit through the vacuum head opening or suction hose.
So I changed tactics – this time opting for a handheld broom and long-handled dustpan.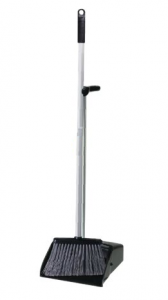 This worked a treat!  Working very gently and slowly, I broomed pieces of glass into the pan, just a little at a time, so I could easily lift the dustpan out of the pool (without dropping any pieces) and empty the glass into a large bucket.
I repeated the process until I had swept up all the pieces that I could see. By the way, it is much easier to see glass in the pool in full sun as the glass reflects under the water.
After removing all the large pieces with the dustpan and broom, I vacuumed the entire floor area carefully to pick up smaller slithers.
Total clean up time took about 2 hours.
A week later, I am very happy to report that my pool fence company has replaced the panel, and my Aqualux pool finish was up to the challenge, and proved tough enough to withstand the glass and has no cuts or leaks!