Spa Covers - what's the best way to cover your spa?
Most new spas are supplied with a cover - a big heavy, vinyl wrapped cover to help keep the heat in. They also keep it cleaner, free of leaves and debris, help stop water loss through evaporation, and save money on heating costs.
If you've ever had to buy a replacement spa cover, you'll know they're pretty expensive - most starting at around $600 - so it's a good idea to look after them!
Using a secondary cover between a hard cover and the water will increase the effectiveness of your hard spa cover, and protect it from chemical damage - so not only will it work better, it will last longer too.
We offer four types of spa cover at ABGAL. Thermal foam, solar bubble, Leafstop and Lockable, soft PVC covers. All are ideal as 'secondary' covers to improve the efficiency of your hard spa cover, and the thermal foam covers can even be used on their own - great for portable and 'hard to fit' spas.
Foam Spa Covers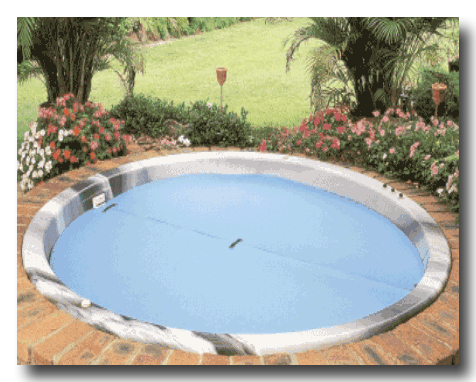 Made from closed-cell, polyethylene foam, a foam spa cover will reduce water evaporation and heating costs. It has excellent insulating properties, and will help keep dust and debris out of the water.
Available in 10mm or 20mm thick panels, in a range of standard sizes.
These foam covers easily trimmed to size or shape with a sharp knife, and are suitable to be used in conjunction with a second cover, or on their own. They are made in Australia, and have a 12 month pro-rata waranty.
The 20mm Thermal Foam spa covers have been independently tested in a laboratory, and have been proven to retain more heat, and prevent less evaporation than a hard cover!

Solar Bubble Style Covers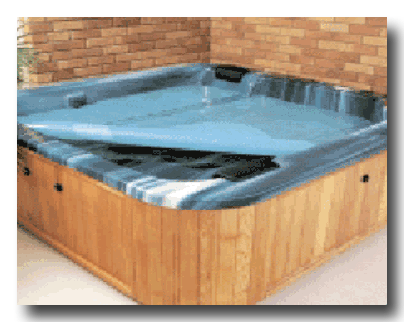 For an economical alternative, you can also use a solar blanket to cover a spa. While not as effective on its own as a thermal foam cover, it's still much better than no cover at all when it comes to heat loss and evaporation. It's so easy to install - simply trim to shape! When used underneath a hard cover, it dramatically improves the hard covers efficiency. Please note: Due to high temperatures and chemical levels, normal solar cover warranty periods do not apply when used in a spa.

Soft, lockable PVC Spa Covers

This tie down style, soft spa cover is a cost effective alternative cover for portable spas.
Made from a durable PVC, an inflatable air bladder underneath helps water and debris to run off, while increasing insulation. The cover secures with 10 to 12 childproof locks. Easy to use, with no rigid foam makes it lightweight, and easy to store when not in use. Available in grey, in limited sizes to suit 90% of portable spas. An Inflatable air bladder is included to hold the cover out of the water and to stop leaves/water pooling on top.
A 12 month pro-rata warranty applies on these covers, which are currently available in standard sizes only.

Leafstop Spa Covers

Lightweight and easy to use, the Leafstop style spa cover is made from a high tech, exclusively blended micro-mesh fabric that stops leaves from getting in, but allows rainwater through.
As well as keeping leaves and debris out, a Leafstop cover will also reduce evaporation by around half, therefore reducing chemical use. For best results, use a Leafstop Spa Cover in conjunction with a floating solar cover or Thermal Cover. These Leafstop spa covers come in a small number of sizes to suit portable spas.