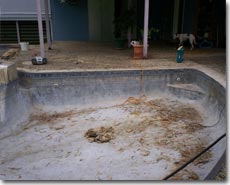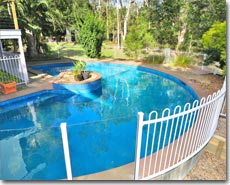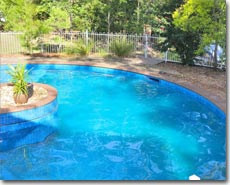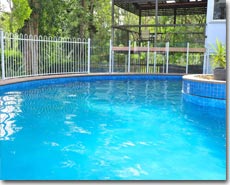 1, This old marbelite pool was cracked and leaking, and had some structural damage. It had sat empty for years, and the owners were saving to have the pool filled in, unaware that the pool could be resurfaced in Aqualux. To their amazement, the pool renovation (including new filtration equipment and fencing) actually cost less than the original quote to fill the pool in!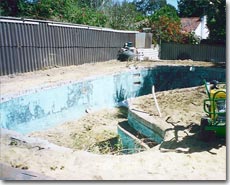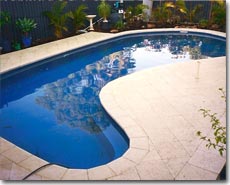 2, This one is a simple conversion from a painted finish to Aqualux. While paint is a great, cheap 'quick fix' for a tired looking pool, and very popular for pools getting a quick 'tart up' prior to house sales, it often a very short lived result, often needing re-doing within a couple of years.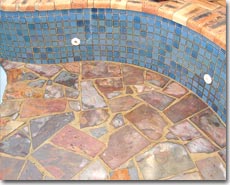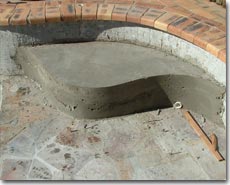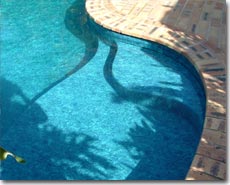 3, When resurfacing with Aqualux, its a great opportunity to add a step out. A step out is very family friendly, and is then built into the new pool finish for a seamless result.